my site using my little forum
(Project organisation)
Thank you very much for providing us with this great source code for us starters without much project funds to begin with.
here is what I come up with after tweak the source code css file. MiOopinion.com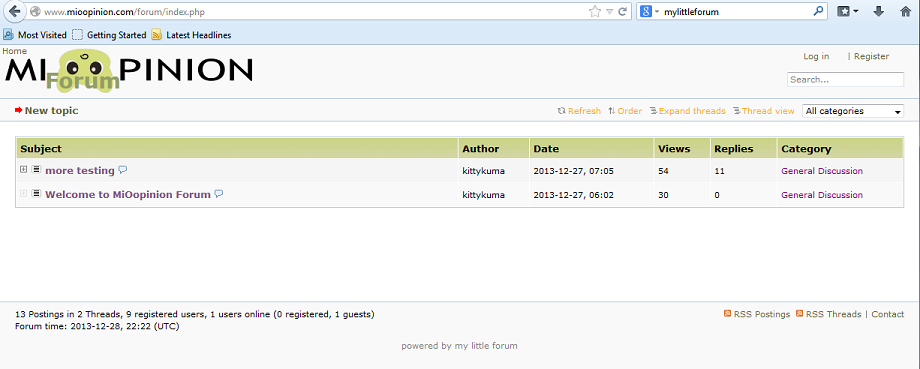 I'm pretty satisfied with the result. although I'm a bit worried about the expandability issues raised by the future topic number increase. My site is about gaming and pet and such. It will be nice if I can divide my forum into game and pet those 2 major forum, and divide more sub-forum inside the game forum. maybe create a sql table for each games?
Is there anyway I can set subcategory and divide 'my little forum' to different sub-forum panels? If you guys can come up with a sub-forum panel solution, I will be happily donate at least $50 dollar to your project fund.
BTW: Is there anyway we could donate in the form of gift card (digital psn card code, etc)?
Thank you very much.

Cheers
kittykuma